Featuring the execution of successfully completed past projects.
Take a look...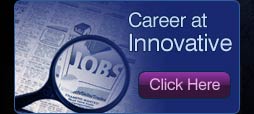 Technical Setup
---
Behind every successful organization lies cutting-edge technology. The equipment and machinery used by us are all newly imported and the best in Delhi. To give you an indication, just go through the following areas:

Scanning Department
We have got S 3800 Drum Scanner in our fleet. And as you would know, it has a remarkable reputation when it comes to quality and sharpness. In addition, we also have Scitex Ever Smart Pro for crisp and Sharp B/W Bromides and line work scanning.

System Department
We house two ORIS workstations. One is purely utilized for colour correction and retouching of pictures, and the other is fully dedicated towards page assembly. Adding depth to these two high-end workstations are Seven powerful Macintosh and Five IBM machines, both with 1GB RAM to make every tough job look easy.

Output Station
It's a very important department. One that has to output every job being performed by our strong Systems Department, along with your output-ready files. Towards this end, we've equipped ourselves with Scitex doliv 800 V - the first in Delhi with PSM 7.0 rip, with one rip station and one o/p station to speed up piles of jobs in minutes. Moreover, we also have the maximum expose area, which is 33" X 44" in dimension.

Proofing Department
We have strengthened our Proofing department with cutting-edge technology. Like a digital proofer in the shape of HP 120 NR Inkjet Printer (6 col. and 2880 x 1440 dpi), with Best-Rip calibrated with the conventional proofing machine for faster proofing and accurate colours

Networking
We have streamlined our Network by replacing old hubs with D-link switch system to provide each job with extra pace, while the data is being transferred from one computer to other.
We have in house ftp server for unlimited numbers of files and any size of data Download and Upload for all clients.

Artwork in CDs
In today's fast-paced world, we know that many lack the time to take out even the positives. In fact, today even media houses have decided to install CTPs. As such, after spending much time in advertising agencies, we have gained the technical know-how of a majority of media houses, and provide CDs in hi-res or any other format that the media houses so demand.

Offset Printing
We have :
One 28" x 40" Heidelberg CPC, 4 Colour , fully automatic Offset Printing Machine,
One 20" x 30" Heidelberg CPC, 5 Colour ,fully automatic Offset Printing Machine,
One 28" x 40" Heidelberg CPC, 2 Colour , fully automatic Offset Printing Machine,
Complete Binding Equipments like Flowline Stitching Machine, Folding Maching, Lamination Machine, Wiro, Comb & Spiral Binding Machines, Flowline Perfect Binding Machines, Thermal Lamination, Hard Case & Soft Case Binding Machines.

Digital Printing
It is better to provide one stop solution to our precious clients & Digital Printing is one of the important part of it. We installed high quality Canon C7000 VP ( Paper printing ) and ROLAND machine ( Large Format Printing ) of 6 feet width with Inkjet Print quality & Eco Friendly to provide high resolution & crystal clear digital prints for Indoor & Outdoor locations on Vinyle & Flex.

Attachment to this we have a Lamination Machine to provide longer life & durability to the Digital Prints. A dedicated & highly skilled team & machines of Fabrication is working alongwith to give finished product.